Previous Speakers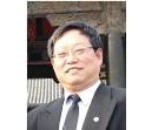 Yuhui (Henry) Zhao
Epcor Water Canada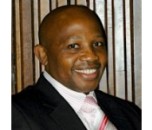 Makhapa Makhafola
MINTEK South Africa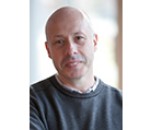 Eduard Rogatsky
Wadsworth Center USA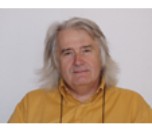 Luigi Silvestro
3S-Pharmacological Consultation & Res. GmbH Germany
Jalal Uddin
University of Padova Italy

Mostafa El-Sayed
Georgia Institute of Technology USA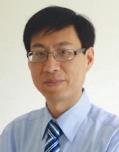 Ronghu Wu
Georgia Institute of Technology USA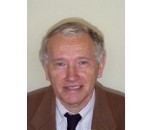 Povinec Pavel
Comenius University Slovakia
Recommended Global Chemistry Conferences
Mass Spectro Meet 2018
About Conference
ME Conferences proudly announces the 10th International Conference on Mass Spectrometry and Chromatography with a theme "Exploring new dimension in analysis of Ionic, Physical and Chemical Separation". The conference gives a Global Platform to analytical expertise, researchers, professors, scientific communities, delegates, students, business experts and executives from everywhere throughout the world to Exchange Ideas, Knowledge and offer their important messages about the techniques of Mass Spectrometry and chromatography and can express their perspectives on development and improvement in the current scenario of various Mass Spectrometric and Chromatographic Separation Techniques in the field of Science and Technology.
Mass Spectro 2018 is a best stage to meet and offer the Knowledge with prominence related to academy and towards the Industrial knowledge to equip with the most interest deals in Different aspects of Mass Spectrometry and Chromatography. Mass spectro 2018 Conference covers each field related to Mass spectrometry and chromatography. There will be many workshops and specialized sessions to spotlight the profundity of mass spectrometry and chromatography that would be enormously advanced with the conceivable outcomes of growing the current circumstance of the Mass Spectrometric Principles and Chromatographic perspectives. The experts can withstand an astonishing opportunity to offer their best in ability through Presentations and addresses on different Topics.
TARGET AUDIENCE:
Business Professionals from Companies.
Scientists and Researchers from Mass Spectrometry and chromatographic field.
Analytical Instrument Vendors.
Professors from Universities and Academic Institutions.
Students from Pharmaceutical and Analytical chemistry departments.
Young Researchers Forum.
Delegates from various Pharmaceutical Backgrounds.
Instrumental companies all over the world.
Research & Development companies.
Sessions/Tracks
Mass spectrometry is an analytical technique used for the measurement of molecular mass of the sample. In clinical laboratory ionization mass spectrometry has become the most important tool for quantitative measurement of metabolites in a complex sample and its structural study. These spectrometers are reaching heights day by day due to its significant advancement in assay performance are occurring in areas such as endocrinology, toxicology, and biochemical markers. It also play a vital role in proteomics as well.
Mass spectrometry in the pharmaceutical industry
Protein Mass Spectrometry
Mass Spectrometry in petroleum, Space Science, astrobiology and atmospheric chemistry
Mass spectrometry in food analysis, industry and environmental analysis
Mass spectrometry in biology, Life Science and Biotechnology
Mass Spectrometry in Metabolomics, Polymers and Molecular Surfaces/Films
Mass Spectrometry in Toxicology & Antibody
Mass Spectrometry in Drug Discovery & Clinical application
Mass Spectrometry in trace elements, trace gas and organic analysis
Proteomics and Immunoassay
Structure Determination of Natural Products by Mass Spectrometry
Mass Spectrometry using nano-optomechanical devices
Organic and inorganic mass spectrometry
Liquid chromatography and mass spectrometry is the analytical technique that integrates the mass analysis tendency of mass spectrometry with the physical separation tendency of the of the liquid chromatography. In coupling chromatography the capability of the individual techniques are enhanced synergisticallythat is why mass spectrometrysystems are very popular in clinical analysis. Mass spectrometry evaluate the structural identity of the component with high detection sensitivity and molecular specificity while liquid chromatography separates mixtures of multiple composition. This technique is applicable for the evaluation of biochemical, organic and inorganic compounds of complex samples of biological and environmental origin. This LC-MS technique is used in various fields of environment monitoring, biotechnology, agrochemical, food processing, cosmetics and pharmaceutical industries.
Electrospray ionization (ESI)
Atmospheric pressure chemical ionization (APCI)
Atmospheric pressure photo-ionization (APPI)
In gas chromatography, gaseous mobile phase like hydrogen or helium are used to push molecules along a column that act as a stationary phase. Quadrupole is the common type of gas chromatography used with mass spectrometers. Gas chromatography is commonly restricted to heat-stable, volatile compounds lacking polar functional group. These functional groups can be masked by chemical modification by derivatizing agents and less polar GC compatible compounds can be produced. In clinical laboratory the combination of GC and MS technique is used for comprehensive drug screening.
Electron ionization
Cold electron ionization
Chemical ionization
High performance liquid chromatography is a unique type of column chromatography that push the mixture of the analyte or sample with high pressure into the solvent along the column by chromatographic packing material. It have the capability to evaluate and separate compounds that are present in the sample and can be dissolved in liquids in trace quantity. Due to this benefit of HPLC it is used in a wide field if scientific application and industries like cosmetical industries, pharmaceutical industries, forensic science and chemicals. It can also be applied in in the analysis of food, fat soluble vitamins, DNA fingerprinting and bioinformatics.
Main components of HPLC system include solvent reservoirs, multiple reservoir, column, high pressure pump, injector and detector.
Supercritical fluid chromatography (SFC) is the type of normal phase chromatography that require superficial fluid as mobile phaselike carbon dioxide. It is used for the evaluation and purification of thermally labile moleculeslow to moderate molecular weight and for the separation of chiral compounds. The principles of super critical fluid chromatography are similar to high performance liquid chromatography, it uses carbon dioxide as the mobile phase, therefore the pressure should be maintained throughout the entire chromatographic flow path. Sometimes super fluid chromatography is called convergence chromatography because supercritical phase represent a state where gas and liquid properties converge.
Immune affinity and ion exchange chromatography is the advancement in the analytical field. Immuno affinity chromatography (IAC) is the combination of the LC with specific binding of related agents and antibodies. This technique is used in the evaluation of a specific target or purification and concentration of the analyte. In IAC immobilization and support techniques are used along with the antibodies. There are several application of IAC such as immune depletion, purification, chromatographic immunoassay, direct sample analysis, and combined analysis method. The recent development are the application of IAC along with CE or MS, use of immunoaffinity columns in microanalytical systems and ultrafast immuno extraction technique.
A well known technique used for the environmental analysis is mass spectrometry because of its quantitative , qualitative, sensitive and effective qualities. Various efforts are done in the development of mass spectrometry particularly in the analysers that are required for the separation of ion based on their mass to charge ratio, due to this it is very useful for the environment analysis. Analyzers are of various type depending on their mass resolving power, linearity measurement accuracy and acquisition speed. For the environmental use analysers like time-of-flight and orbit rap have been discovered. The further improvement in mass spectrometry is using hybrid analysers called Tandem mass spectrometry. It is applied for analyzing the analytes with high sample matrix background or in complex mixtures. It is applied in the analysis of pesticides for the identification of the compounds in which it is readily soluble and can run off in the water beds and get mixed into the drinking water.
In hyphenated technique there are several chromatographic techniques combined with the spectrometric techniques for better evaluation with specificity, precision and accuracy for example separation technique and an online spectrometric detection method , HPLC with UV and mass spectrometry ( LC-UV-MS) are combined . Several advancement in fragmentation and hyphenated techniques have expanded its use in many fields like analysis of natural and biomaterial products. There isvarious development in the application of fragmentation and hyphenated techniques likeLC-NMR, GC-MS, LC-FTIR, CE-MS, LC-MS and many more in the context of pre isolation analysis of fractions or crude extracts from various isolation, natural sources and evaluation of natural products, DNA fingerprinting, quality control of herbal products.
Fragmentation reaction
Double hyphenated technique
Triple hyphenated technique
In mass spectrometry there are various types of ionization techniques used because of its several advantages. The most common technique of classical method with which most of the chemist experienced are Fast Atom Bombardment (FAB) and Electron Impact (EI). In modern mass spectrometry EI is used for experimental analysis with the use of GC-MS. Modern mass spectrometry techniques are used all over the world in every field . Electron Impact Ionization (EI) fragments the ion that leads to a possible equivocal detection of the weight of the molecule and is not compatible with the LC and Atmospheric pressure chemical ionization (APCI) generate a molecule which is protonated and fully compatible with liquid chromatography (LC). Matrix Assisted Laser Desorption along with ESI ionizes and evaluate the large molecular weight . MALDI is also used for imagining mass spectrometry.
•Electron Impact ionization (EI)
•Fast Atom Bombardment (FAB)
•Electrospray ionization (ESI)
•Atmospheric Pressure Chemical Ionization (APCI)
•Matrix Assisted Laser Desorption Ionization (MALDI)
Recent advancement for the interrogation of the structure of the proteins and multi proteins complexes is undertaken by ion mobility combined with mass spectrometry technique. In the present time, ion mobility- mass spectrometry is used to the structural clarification of the protein complexes. In the world of modern technology the analysis have been dramatically shifted in use that include appearing craze like the combination of ion mobility- MS data with long established proteomics approaches for quick structural characterization of the network of proteins.
IM-MS technology
IM-MS data interpretation
Optimizing the information content of IM-MS for structural proteomics
Extraction Chromatography (EXC) is an analytical technique which is generally applied for the separation of the radionuclides from different variety of samples. EXC combines liquid-liquid extraction selectivity with quiet easy operation of column chromatography. It is very good at achieving separation and selectivity.
Extraction Chromatographic Resins
Specialty Ion Exchange Resins
Analytical grade Ion Exchange Resins
Electrospray, tandem mass spectrometry (MS/MS) is used for laboratory testing technology for newborn screening for many errors of metabolism. Electrospray tandem mass spectrometry new born screening technology is continuously expanding due to its advantage in screening infants for many uncommon inborn diseases. Coupled mass spectrometry is more sensitive, solid, particular and extensive as compared to conventional analysis
First mass spectrometer
Mass analyser
Collision cell chamber
Second mass spectrometer
Detector
Fourier-transform mass spectrometry is a kind of mass spectrometer or mass anlyzer for analysing the mass to charge ratio of the ions in the fixed magnetic field on the basis of their cyclotron frequency. FTICR –MS is a high resolution technique and determine masses with high accuracy. This technique can attain elevated level of mass accuracy as compared to other types of MS. FTICR-MS is applied for the evaluation of complex mixtures like waste liquification and biomass products as resolution let the signal of two ions through same mass-to-charge ratio which are detected as different ions. This technique is also applied for the analysis of large and complex macromolecule, and other studies of proteomics as well
Electron-capture dissociation (ECD)
Collisional-induced dissociation (CID)
Infrared multiphoton dissociation (IRMPD)
Electron Capture dissociation mass spectrometry ( ECD-MS) is the advanced and sensitive form of tandem mass spectrometry (MS/MS) which analysis the polypeptides. In electron capture dissociation the fragments are captured in the gas phase for tandem mass spectrometric analysis or structural elucidation. This technique is very sensitive ionization tool which form negative ions by electron capture ionization and more sensitive. This technique is very specific and prevent the generation of common matrices from environmental contaminants during ionization this technique have less interference as compared to electron ionization and can distinguish between various isomers.
Electron-detachment dissociation (EDD)
Collision induced dissociation (CID)
Infrared multiphoton dissociation
Fourier transform ion cyclotron resonance
Ion-trap mass spectrometer
Mass spectrometry imagining (MSI) is an analytical method applied in mass spectrometry to imagine spatial distribution of the chemical constitution such as metabolites, biomarkers, compounds, peptides or proteins with their molecular masses. MSI have ability to determine multiple of sample at once.
DESI imagining
MALDI imagining
SIMS imagining
Biological and medicinal field require mass spectroscopy for the exploration and identification of the of carbohydrates, proteins, and nucleic acid. Mass spectrometry resolve the queries of researchers in the analytical, biological and medicinal field.
•Isotope ratio MS: isotope dating and tracing
•Trace gas analysis
•Atom probe
•Pharmacokinetics
•Protein characterization
•Glycan analysis
•Space exploration
•Respired gas monitor
•Preparative mass spectrometry
Mass spectrometry technologies are being used in each field either its pharmaceutical biotechnical or research and development. They have decreased the cycle times and cost of commercialising a new drug and increased the dependency on these powerful analytical technologies like mass spectrometry as these technologies are highly sensitive and give detailed information. There is high demands for these technologies from several years and there more and more improved version is entering into the markets
Applications of Proteomics
Informatics for Peptidome Discovery
Mass spectrometry coupled with Protein and peptide fraction
Proteomic and mass spectrometry technologies for biomarker discovery
Proteogenomics
Metabolomics/Lipidomics: new MS technologies
Protein Quantitation Using Mass Spectrometry in Drug Discovery
In doping and forensic analysis mass spectrometry is most frequently used for the identification of prohibited compounds. Modern and powerful analytical equipments that contain liquid chromatography, sensitive analysers, advanced atmospheric pressure ion source are upgraded by speed and quality.
Urine matrix
Anabolic-androgenic steroids
Metabolism
Isotope ratio mass spectrometry
Mass spectrometry is used in pharmaceutical industry and for the analysis of end group polymers. ESI-MS is used for the analysis of polymers without the fragmentation of even loosely bound functional group of the polymers.In pharmaceutical industry these MS cover a large application in qualitative and quantitative assay.
Pyrolysis Gas Chromatography

Electrospray Ionization

Laser Fourier Transform Mass Spectrometry

Drug Metabolism

Gas Chromatography-Mass Spectrometry
The study of chemical composition in food is known as foodomics. In foodomics we study about nutrition and food with the aid of and integration of developed analytical technique for the improvement of the well being of the consumer and its health. The mass spectrometry help the researchers to analyse the component for their identification, characterization and for their nutritional charateristics with hyper accuracy, speed and efficiency.
Ultra High Performance Liquid Chromatography-Mass Spectrometry (UHPLC-MS/MS)
Ultra-High Performance Liquid Chromatography-Quadrupole Time-Of-Flight Mass Spectrometry (UPLC-QToF-MS)
Ion mobility mass spectrometry
In analytical chemistry mass spectrometry is one of the technique that haveexperienced the greatmodification during last past years. MS is outstanding and wide ranging developed technology, that allow the production of data in many field like medical sciences, genomics, proteomics, lipidomics, metabolicsand future plan for MS industry and developments in MS instrumentation and techniques are the future advancements in MS.
Mass analysis
Mass spectrometry
Non-volatile
Progression in MS innovation is expanding both speed and resolution at an unimaginable rate. Unused apparatuses and computer program have derived the development of potential application zones and these components are recreating invigorating the expanded utilization of mass spectroscopy over sedate advancement, proteomics, pharmaceuticals, nourishment security testing and numerous other fields. A basic update to the mass settling and mass choosing capacities of mass spectrometry is utilizing it combine with chromatographic and other division strategies. Expanded affectability and mass determination have driven to upgraded capabilities in proteomics and are empowering quick development in metabolic and phenomic profiling of clinical patients. Progressively, metabolics and proteomics are being utilized in a pre-clinical setting to set up the mode of action of drugs in both the viability and toxicity setting. Progress in ionization procedures is empowering more extensive utilize of MS as an instrument for high content cell imaging.
Mass Spectrometry techniques combined with chromatography (LC-MS / GC-MS)
New innovation of mass spectrometry in the field of anyltical chemistry
Ion Mobility-mass spectrometry
Mass Spectrometry developments in drug discovery
Mass spectrometry developments in biochemistry and medical
Quantitative imaging in mass spectrometry
Most materials in our surroundings are mixtures of two or more substances and this mixture might be homogenous or heterogeneous. Most of these mixtures can be separated by some specific separation technique depends upon the type of mixture and physical and chemical properties of the mixture. Mass spectrometry combining with other techniques and plays one of the important roles in the field of separation technique when it is tandem with chromatographic and other separation technique. For simple mixtures of compounds Gas Chromatography- Mass spectrometry (GC-MS) method are used in which the component in the mixture is vaporised and then it is separated and it is based on their affinity difference in bonded phase. For thermally unstable Liquid chromatography-Mass Spectrometry (LC-MS) is generally used which is based on the difference in affinity of samples with stationary phase and the mobile phase which is liquid phase capillary Electrophoresis-Mass Spectrometry (CE-MS) is a new technique in which liquid separation process of capillary electrophoresis with mass spectrometry works together. Ion Mobility Spectrometry-Mass Spectrometry (IMS/MS or IMMS) is a hyphenated separation process in which ions are first separated according to their mobility and then by Mass-to-charge ratio i.e. mass spectrometry method.
Full scan Mass spectrometry
Selective ion monitoring spectrometry
Thermal desorption mass spectrometry and chromatography
Thermal desorption mass spectrometry and chromatography
Selected ion monitoring of mass spectrometry
Market Analysis
Scope and Importance
Mass Spectrometry is an Instrumental technique of separating one particle from a mixture of different particle by ionizing the particles and then sorting the ions based on their charge-to-mass ratio. In recent years, the application and advancement in mass spectrometry has rapidly developed the analytical science mainly due to its high sensitivity over most other analytical techniques. Gas chromatography (GC) and Mass spectrometry has made a major extension in its field of application in analytical chemistry. In analytical chemistry its application is mostly oriented towards bio-chemicals such as proteome, metabolome, high throughput in drug discovery and metabolism, and so on. Other areas of analytical application of mass spectrometry are pollution control, food control, forensic science, natural products or process monitoring.
Mass spectrometry has also played a very important part in clinical chemistry. Mass spectrometry has highly influenced the clinical laboratory and the practice of medicine, with the number of new applications growing rapidly. Bacterial identification by mass spectrometry is an exponential growth path. The field of Mass spectrometry has now awaits the many new and highly advanced instruments, that will move mass spectrometry into the mainstream. Imaging mass spectrometry has revolunised new technology.
Development of new computational methods, statistical approaches, algorithms and software has also made mass spectrometry more effective and efficient. It is much utilized in identifying small molecules such as for analyzing proteomics. The proteomics field has benefited tremendously from the development of Computational mass spectrometry. Computational mass spectrometry is also applied for the analysis of peptides, DNA, RNA, glycans and others.
Chromatography is a technique of separating the solute from the mixture on the basis of the relative amount of each solutes of the mixture is present in the mobile fluid stream through a structural holding another phase called stationary phase. Difference in Kinetic motion of the particles through the mobile fluid phase causes them to separate. Chromatography has numerous applications in biology and chemical field. It is highly utilized in the separation and identification of biochemical. In Petroleum industries chromatography technique is applied to analyse the complex mixture of hydrocarbon.
HPLC (High Performance Liquid Chromatography) is the most popular analytical technique for a wide variety of samples from typical biological compounds to those in polluted environment. HPLC is unique because of its features like pressure stable column, constant and high linear velocity of mobile phase and most important densely packed column with reduced particle size, less than 10µm (less than 2µm in UHPLC).
Why Dubai?
Dubai is the largest and most populous city in the United Arab Emirates (UAE). It is located on the southeast coast of the Persian Gulf and is the capital of the Emirate of Dubai, one of the seven emirates that make up the country. The city of Dubai is located on the emirate's northern coastline and heads the Dubai-Sharjah-Ajman metropolitan area.
Dubai has been called the "shopping capital of the Middle East". Dubai alone has more than 70 shopping centres, including the world's largest shopping centre, Dubai Mall.
Dubai Creek Park in Dubai Creek also plays a vital role in Dubai tourism as it showcase some of the most famous tourist attractions in Dubai such as Dolphinarium, Cable Car, Camel Ride, Horse Carriage and Exotic Birds Shows.
Ski Dubai is a large indoor skiing facility at Mall of the Emirates, offering snowboarding, ski lessons, a children's play area and a cafe.
Burj Khalifa is 828 metres (2,717 ft.) high skyscraper in Dubai, and the tallest building in the world. The tower was inspired by the structure of the desert flower named as Hymenocallis
The Palm Jumeirah is an artificial archipelago, created using land reclamation by Nakheel, a company owned by the Dubai government It is one of three planned islands called the Palm Islands which extend into the Persian Gulf. The Palm Jumeirah is the smallest and the original of three Palm Islands, and it is located on the Jumeirah coastal area of Dubai. It was built between 2001 and 2006.
The global mass spectrometry market was valued at $4017 million in 2013, and expected to reach $6096 million by 2018, at a CAGR of 8.7% and to reach a value of $20,075 million by 2022. The market was mainly driven by technological advancements, increased pharmaceutical research, growing concern for food safety, and increase in investments, funds and grants by government and Private companies worldwide
The demand of mass spectrometry is rising due to its rapidly increasing application in Life Science and pharmaceutical industries and at the same time its substantial demand in chemical and petroleum industries is also increasing.
The chromatography instruments market is expected to reach USD 10.99 Billion by 2022 from an estimated USD 7.86 Billion in 2017, at a CAGR of 6.9%. The important factors driving the growth of chromatography market is the rising food safety concerns, increasing use of chromatography tests in the drug approval process, and growing popularity of hyphenated chromatography techniques.
The global chromatography instruments market is projected to be valued at USD 7.86 Billion in 2017 and is expected to grow at a CAGR of 6.9% to reach to USD 10.99 Billion by 2022.
The gas chromatography market is expected to reach USD 3.67 Billion by 2022 from USD 2.64 Billion in 2016, at a CAGR of 6.2%. The growth in this market is primarily driven by the increasing crude & shale oil production, increasing importance of waste water treatment, rising adoption of GC-MS, initiatives to reduce environmental pollution levels, growing food safety concerns, and increased importance of chromatography in drug testing.
The mass spectrometry market is predominantly driven by the tandem LC/MS technology, followed by gas chromatography, and LC/MS-TOF. With a market value of $1687.1 million and $602.6 million, tandem LC/MS and gas chromatography segments have been contributing 42% and 15% respectively to the total internal beam radiotherapy devices market. The global clinical mass spectrometry market is estimated to be valued at US$ 4,982.5 million in 2017 and is expected to witness a CAGR of 7.3% over the forecast period (2017 – 2025).
The global High-performance liquid chromatography (HPLC) market is projected to reach USD 4.13 Billion by 2021 from an estimated USD 3.23 Billion in 2016, growing at a CAGR of 5.1% during the forecast period. The growth of the global HPLC market include high sensitivity and accuracy of HPLC techniques, growing popularity of LC-MS technique, growing importance of HPLC tests in drug approvals, and increasing life science R&D spending.
Mass Spectrometry and Chromatography Market is mainly driven by rapidly changing Cancer treatment technology and Growing number of cancer patients. The Market was pegged at $1607 million in 2013 and expected to be $2408 million by 2018, growing at a CAGR of 8.4%. The North American mass spectrometry market, mainly driven by technological advancements, increased pharmaceutical research, growing concern for food safety.
The highest share of tandem LC/MS is attributed to the increasing awareness regarding preventive health and safety, leading to an increase in the list of regulated compounds and analytes, as well as the demand for high-throughput analysis pharmaceutical companies.
European mass spectrometry and chromatography Market was pegged at $1229.2 million in 2013 and expected to be $1810.5million by 2018, growing at a CAGR of 8.1%. Europe is an established market for mass spectrometry and chromatography, and is currently witnessing steady growth mainly due to the strict regulations for food and drug safety and the strong research base in the region. Germany commanded the largest share of the European mass spectrometry market.
Asia is anticipated to be the fastest growing mass spectrometry market during the forecast period. The Market was pegged at $887.8 million in 2013 and expected to be $1450.9 million by 2018, growing at a CAGR of 10.3%. The Asian region holds a significant growth potential for the mass spectrometry market due to growing demand for mass spectrometry techniques in life sciences, biotechnology, chemicals, pesticide, food and beverage, and other similar industries, as well as geographic expansions of the major players in the regional markets in Asia.
Other Related Societies:
Middle-East:
South African Association for Mass Spectrometry; International Mass Spectrometry Foundation; The Chromatographic Society UK; The International Association for the Advancement of High Performance Thin Layer Chromatography
Asia-Pacific:
Hong Kong Society of Mass Spectrometry; Hong Kong Society of Mass Spectrometry; Australian and New Zealand Society for Mass Spectrometry; Chemical Research Society of India; ; Indian Society for Mass Spectrometry
USA:
Canadian Society for Mass Spectrometry; American Society for Mass Spectrometry; The Brazilian Society of Mass Spectrometry; International Mass Spectrometry Foundation; Association of Analytical Chemistry; The American Chromatography Association
Europe:
The French Society of Mass Spectrometry; British Society for Proteome Research; The Association of Biomolecular Resource Facilities; Chemical Society of Vietnam; Norwegian Society for Mass Spectrometry; Belgian Society for Mass Spectrometry; Swiss Group for Mass Spectrometry
Other Related Mass Spectrometry and Chromatography Conferences:
Chromatography Conferences | Metabolomics Meetings | Analytical Chemistry Congress | Mass Spectrometry Meetings | Analytical Chromatography Conferences | Preparative Chromatography Meetings | Forensic Science Congress | Molecular Analysis Events
Past Conference Report
Euro Mass Spectrometry 2017
Euro Mass Spectrometry 2017 Report:
We gratefully thank all our wonderful Keynote and Plenary Speakers, Conference Attendees, Students, Media Partners and Associations for making Euro Mass Spectrometry 2017 grand success.
The 4th World Congress on Mass Spectrometry was held during June 19-21, 2017 at Holiday Inn London - Brentford Lock, London, UK based on the theme "Recent advancements, novel applications and future approaches of Mass Spectrometry". Benevolent response and active participation was received from the Organizing Committee Members along with Scientists, Researchers, Students and leaders from the area of Mass Spectrometry, Chromatography and Analytical science, who made this event a grand success.
We expresses its gratitude to the conference Moderator, namely Dr. V Sabareesh from Vellore Institute of Technology (VIT) University, India for taking up the responsibility to coordinate during the sessions. We are indebted to your support. Similarly we also extend our appreciation towards our Poster judges namely, Dr. Yi-Ting Chen, Chang Gung University, Taiwan and Dr. Yang Pan, University of Science and Technology of China, China
We would like to convey a warm gratitude to all the Honorable guests and Keynote Speakers of Euro Mass Spectrometry 2017:
Athula Attygalle, Stevens Institute of Technology, USA
Magnus S Magnusson, University of Iceland, Iceland
Steven J Soldin, National Institutes of Health (NIH), USA
K W Michael Siu, University of Windsor, Canada
Marek M Kowalczuk, University of Wolverhampton, UK
Ali Mohammad-Djafari, CNRS, France
Lingzhi Gong, Queen Mary University of London, UK
Miral Dizdaroglu, National Institute of Standards and Technology, USA
Sermin Tetik, Marmara University, Turkey
Hermann Wollnik, New Mexico State University, USA
We offers its heartfelt appreciation to organizations such as our esteemed Media Partners, Exhibitors, and other eminent personalities who supported the conference by promoting in various modes online and offline which helped the conference reach every nook and corner of the globe. It also took privilege to felicitate the Keynote Speakers, Organizing Committee Members, Chairs and Co-chairs who supported this event.
Best Poster Awards Winners:
Laure Menin , ISIC-GE, Switzerland
Inhee Choi, Korea Institute of Nuclear Safety, South Korea
Alberto Fontana, Janssen Research & Development, Spain
LO Aurélien, University of Paris Saclay, France
With the grand success of Euro Mass Spectrometry 2017, Mass Spectro Meet 2018 is proud to announce the "10th International Conference on Mass Spectrometry and Chromatography" to be held during October 8-9, 2018 at Dubai, UAE.
Let us meet again @ Mass Spectro Meet 2018
Past Reports
Gallery
To Collaborate Scientific Professionals around the World
Conference Date October 08-09, 2018
For Sponsors & Exhibitors
Useful Links
Past Conference Report