Venue & Hospitality
JW Marriott Hotel Dubai
Abu Baker Al Siddique Road,
Hamarain Centre
Deira, PO Box 16590
Dubai, UAE
Conference Dates: October 8-9, 2018
Hotel Services & Amenities
Audio/Visual Equipment Rental.
Business Center.
Business Phone Service.
Complimentary Printing Service.
Express Mail.
Fax.
Meeting Rooms.
Office Rental.
Photo Copying Service.
Secretarial Service.
Telex.
Typewriter.
Video Conference.
Video Messaging.
Video Phone.
ATM.
Baggage Storage.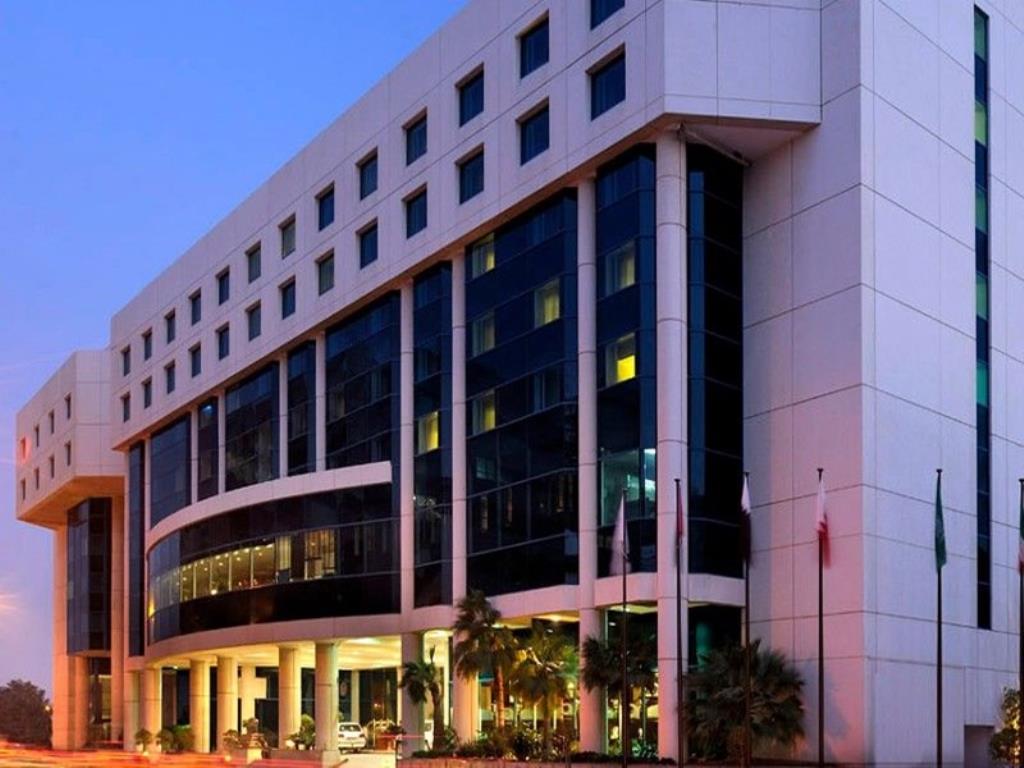 Transportation

• Airport Terminal 1, Arrival to JW Marriott Dubai
• Take D89, Al Etihad Rd/D74, 22 A St and Abu Baker Al Siddique Rd/D78 to 2 B St
• 10 min (4.2 km)
• Head north-west
• Keep right
• 210 m
• Keep left
• 700 m
• Merge onto Airport Rd/D89
• 550 m
• Continue straight onto Airport Rd/Al Maktoum Rd/D89
• Continue to follow Al Maktoum Rd/D89
• 650 m
• Turn right onto Al Etihad Rd/D74
• 550 m
• Turn left onto 22 A St
• 500 m
• Turn right onto Abu Baker Al Siddique Rd/D78
• Ø 750 m
• Sharp left to stay on Abu Baker Al Siddique Rd/D78
• 230 m
• Turn right onto 2 B St
• Destination will be on the left
JW Marriott Hotel Dubai
About City
Why Dubai?
Dubai is the largest and most populous city in the United Arab Emirates (UAE). It is located on the southeast coast of the Persian Gulf and is the capital of the Emirate of Dubai, one of the seven emirates that make up the country. The city of Dubai is located on the emirate's northern coastline and heads the Dubai-Sharjah-Ajman metropolitan area.
Dubai has been called the "shopping capital of the Middle East". Dubai alone has more than 70 shopping centres, including the world's largest shopping centre, Dubai Mall.
Dubai Creek Park in Dubai Creek also plays a vital role in Dubai tourism as it showcase some of the most famous tourist attractions in Dubai such as Dolphinarium, Cable Car, Camel Ride, Horse Carriage and Exotic Birds Shows.
Ski Dubai is a large indoor skiing facility at Mall of the Emirates, offering snowboarding, ski lessons, a children's play area and a cafe.
Burj Khalifa is 828 metres (2,717 ft.) high skyscraper in Dubai, and the tallest building in the world. The tower was inspired by the structure of the desert flower named as Hymenocallis
The Palm Jumeirah is an artificial archipelago, created using land reclamation by Nakheel, a company owned by the Dubai government It is one of three planned islands called the Palm Islands which extend into the Persian Gulf. The Palm Jumeirah is the smallest and the original of three Palm Islands, and it is located on the Jumeirah coastal area of Dubai. It was built between 2001 and 2006.